Have the courage to encourage
Life is a story and each of us lives our own. But it's not just about being the main character. Consider what role you play for others. There's so much we can do as protagonists and supporting cast.
All too often I see others crippled by their lack of confidence, too afraid of failure to even take the first steps on their journey.
Surround yourself with those that want to push forward. There's no reason to go alone, and there's no better motivation than mutual encouragement.
Dreams don't make themselves come true. We do!
Andrew "Deryago" Francis
Multimedia series
Author / Artist
An ashen man, a sassy goldfish and an incomprehensible girl stumble through a living story. Chained Sky features archetypal characters dealing with the inner turmoil of an author who doesn't want to finish their story.
Chained Sky is my primary project which will start as a book series and branch out into short films and games. The first book has been written and is currently in the revision phase. Seven books in total are planned.
Book one is called "Dancing Flame," which will be published in May 2023 alongside an audio book and supplementary illustrations.
Chapters are written as screen plays before being converted to prose. This lends to being converted to animation. I've partnered with faculty and students of Shocker Studios to use some of these scripts for storyboarding and voice acting. I will be working with students to make a fully voice acted animatic of at least one chapter.
I started daily drawing in 2019 so that I could make artwork for the cardgame.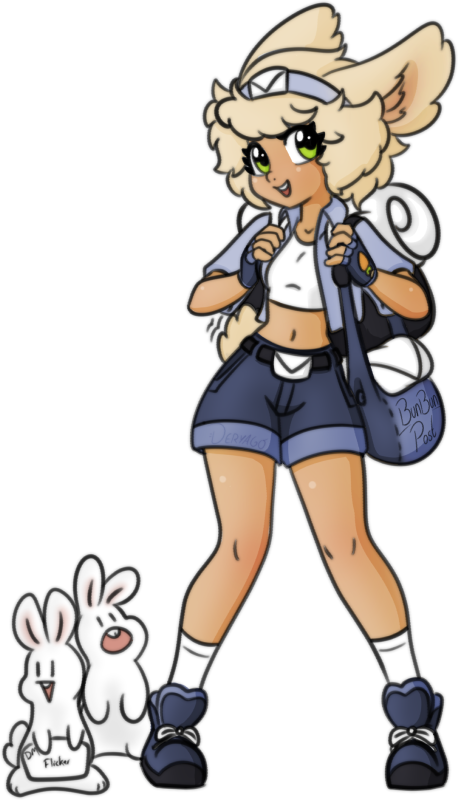 Animated series pilot
Writer / Producer / Director / Animator / Voice
A cat-themed restaurant in a whimsical world, eccentric employees and an aggressive franchising campaign.
Paw'Lit's is a spinoff of Chained Sky. It features settings and characters that will align with the 4th book in the Chained Sky series.
Pictured are concept art and samples from the pilot script. The series will be animated entirely in Blender utilizing 2D and 3D tools. Asset production will start in Spring 2023. The script has been finalized and sample voice actors recorded to test animations with.
Project Lead / Producer / Director / Animator
Project SparkleDew is a platforming game about creativity, friendship and collaboration
I led a team of students to create the vertical slice of this game over 6 weeks.
Initially the player controls Iris, an ambitious artist who wants to make a game. She sets out on a journey to hook up with her online friends, Vector and Ray, who live in SparkleDew. Once their team is assembled, they will use their combined talents to overcome every obstacle thrown their way.
Hand drawn digital animations. Built in Unreal Engine. Further development is planned for Fall 2023.
Tactics Game - Concept Artist
PROJECTS & LEADERSHIP EXPERIENCE
SparkleDew (2D platforming game) - Vertical slice
Production, project management, art director, designer, animator
- Applied systems thinking to lead a team of students and created a vertical slice of a game in 6 weeks.
- Developed the production plan, kept us on schedule, managed meetings and delegated tasks accordingly.
- Used team building exercises and icebreakers to highlight each member's needs and priorities.
- Oversaw the other teams, ensuring participation, cooperation and consistency with our vision.
- Performed mediation between strong personalities within the team.
- Collaboratively designed characters and personally created their animation sprites
Trello (Jira), Google Docs (Microsoft Word), Sheets (Excel), Clip Studio Paint (Photoshop), Unreal EnginePaw'Lit's (Animated pilot) - Development
Production, director, author, voice
- Designed a production pipeline for asset development, casting calls, boarding, recording, foley, etc.
- Created and tracked tasking for a team of 9 voice actors, 6 artists, 2 audio technicians and 1 3D artist.
- Incorporated dynamic animation tool for converting audio into animation key frames.
- Partnered with Wichita State University faculty and students to create storyboards.
- Wrote and finalized the screenplay using professional authoring. software (Fade In)
Google Docs (Microsoft Word), Sheets (Excel), Clip Studio Paint (Photoshop), Audacity (Audition), Blender (Maya)Digital Arts Club (Student Organization) - 1+ Years
President
- Took over a student organization with 5 members, rebuilt it and now we have 188 members.
- Managed a team of 4 core executives and 6 program representatives.
- Organizes recruiting materials, regular events, training, and outreach.
- Hosted workshops to mentor club members on digital art basics, animation, mental health, and motivation.
- Encouraged confidence, passion, creativity, and empathy among otherwise introverted artists.
- Engaged guest speakers, cross-organization events, vendor sponsorships and organized competitions.
Microsoft Office, Google Suite, Adobe CSChained Sky: Dancing Flame (Book) - Publishing May 2023
Author, Production, Graphic Design, Desktop Publishing
- This book was planned and outlined using a 7-point story system and split into three acts.
- Tools such as Google Sheets (Excel) were used for organization, character compendiums, etc.
- 21 chapters have been written, initially using screenplay authoring software for a more methodical approach.
- Prototyped a cardgame that will be published at a later date.
Google Docs (Microsoft Word), Sheets (Excel), Clip Studio Paint (Photoshop), Adobe InDesign, Fade In
EDUCATION
Wichita State University
Bachelors of Applied Arts: Media Arts - Fall 2023
- President of Digital Arts Club (2 years)
- 1st place in 2020 Animation Jam
- Mortar Board Honor Society
- Magna Cum LaudeButler Community College
Associates of Applied Science: Windows Administration
- Magna Cum Laude
CERTIFICATIONS
Certificates
- Animation Certificate (Spring 2022) - WSU
- Game Design Certificate (Fall 2023) - WSU
- Microsoft Certified Technology Specialist (2012)
PREVIOUS CAREER
Support Technician
Rand Graphics (08/16 - 04/20)
- Level 1-3 internal tech support for 200+ employees. Centralized management of all desktop computers, VoIP phones, etc. Hardware installation, maintenance and repair. Security camera and server management. Inventory and procurement for IT and printing supplies. Technical documentation. Built digital storefronts for clients.Graphics & IT
Sharpe Printing Company (04/16 - 08/16)
- Desktop publishing, prepress, graphic design. Maintained network, computer and print hardware.Hardware Support Technician
Via Christi (07/14 - 01/15)
- Level 1-2 internal tech support for multi-state medical company. Phone and remote support for Windows, active directory, citrix, encryption and networking. Inventory management and catalogued backups.Systems Administrator
Comprehensive Neurodiagnostics and Sleep Disorders (09/11 - 12/13)
- Complete tech support solution for medical office. Mac, Windows, iOS, active directory, Windows Servers, Hyper-V, networking, hardware, etc.
| | |
| --- | --- |
| Freelance violin, IT, web & graphic design | Factory assembly for printed circuit boards |
| Data entry for the postal service | "Information Broker" at a cellular call center |
| Design supervisor for a local newspaper | Website and database for an anthropology museum |